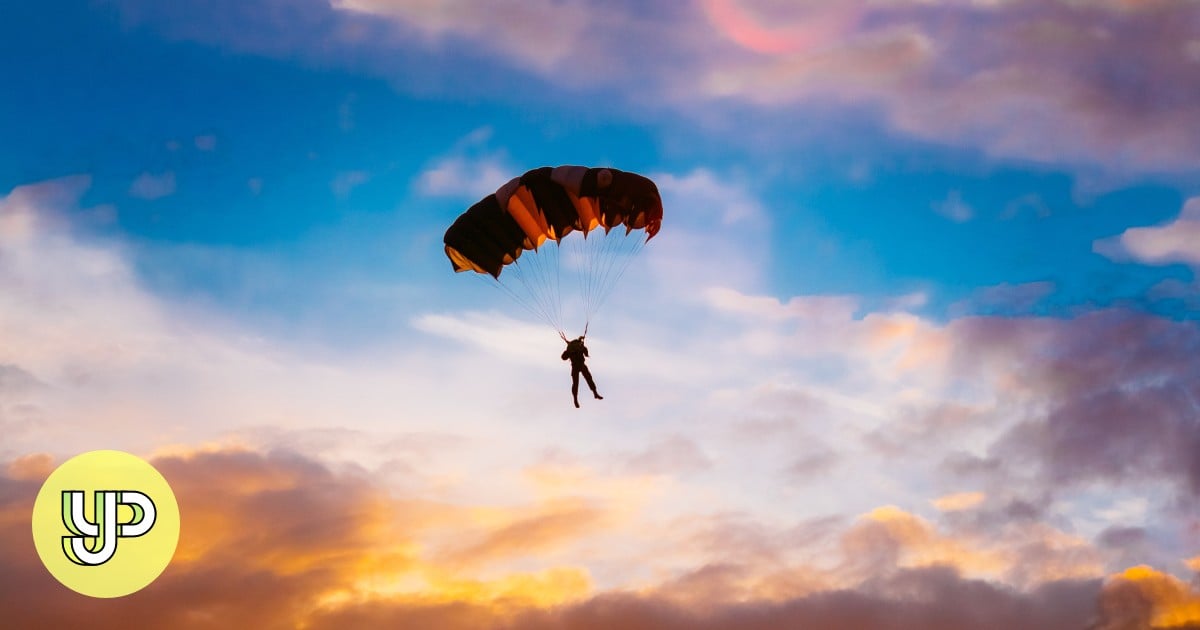 Letters from the Dorm: Immerse yourself in the sadness or build your own parachute – YP
By Chloé Lau, 16, Blair Academy
Diving in the air, I looked for my parachute… but it was no longer there, and I fell to the ground without any help.
While my apprehensions about skydiving precluded any possibility that this nightmare could come true, that was exactly how I felt at the start of my sophomore year of high school.
I was excited about my new classes when I moved from a Hong Kong public school to an American boarding school. As I made my way to the math building on the first day, I remember thinking, "Algebra should be a cinch!" ".
Boarding School 101: A Survival Guide
However, as soon as the lesson began, so did my descent into confusion.
To my horror, the board was filled with mathematical concepts that I was unfamiliar with. Back at my old school, the learning approaches were completely different. I grew up thinking that the solution was the most important part of a math problem and that it was calculated using just an equation. Here, understanding the process behind the solution was the most essential concept, including how the equations are formed, the number of ways a problem can be solved, and the steps that lead us to the solution.
I felt like I had to explain how to make a parachute, when I only had the experience of using one.
There's nothing wrong with feeling overwhelmed – what matters is how you deal with it.
The same situation happened in my other classes. In English, I had to analyze the literature by writing a thesis instead of giving standard answers. In history, I needed to write essays expressing my personal opinion on historical events instead of memorizing facts and dates. Suddenly everything was open and I was completely lost.
Just like that, the fall began.
Unfortunately, things did not improve after the first month. Seeing my peers thrive in the classroom, I felt too embarrassed to seek advice from my teachers, fearing that they would belittle my academic skills. One gloomy night, I found myself talking about my struggles to my sympathetic father, who studied in the United States for college, over the phone.
How to make friends at boarding school
"Wouldn't it be nice if everything had black and white answers?" I blew.
"Would you still call it life?" " he has answered.
I remained in stunned silence, torn between crying and laughing at my stupidity. I was already facing culture shock and social differences – I should have expected disparities in my classes as well. When starting a new chapter in life, it is natural to run into obstacles, and academics are just one example. But then I realized that I could control what I did next and could either continue to sink into desolation or build my own parachute.
Do students need homework to learn?
The next day, I stayed after class, finally opening up to my teachers. To my surprise, none of them expressed disappointment about my problems. On the contrary, they were happy that I had reached out and eager to help me familiarize myself with American learning methods.
Of course, that was easier said than done: it took lots of extra help sessions, and lots of self-review, progress feedback, and practice. Finally, my class materials and my homework no longer confused me. In addition to receiving several congratulations from my teachers for my improvement, I even won an Outstanding English Award at the end of the year.
Look beyond academics to avoid feeling lost
Not only do these accomplishments motivate me to keep working hard, but they also remind me of what I'm capable of.
With my third year of high school starting in a week, I know I can expect more academic challenges to come. But I am ready to dive into the sky, find my balance and enjoy the exhilaration of the journey.