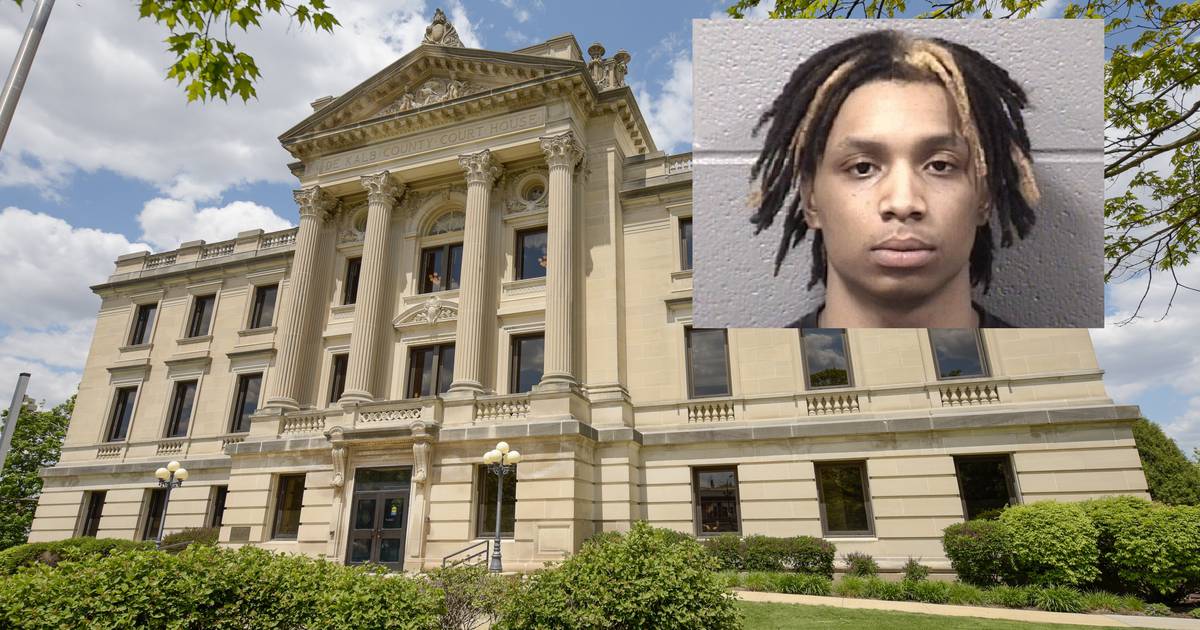 Chicago man arrested after choking woman in NIU dorm: police – Shaw Local
DeKALB — A Chicago man has been arrested after choking a woman he knows inside Grant Towers on the main campus of Northern Illinois University, police said.
Frager G. Hoskin IV, 21, of the 11,000 block of South Emerald Avenue in Chicago was arrested and charged with Aggravated Domestic Assault, a Class 2 felony, and Domestic Assault, a Class A. S misdemeanor. If convicted of the criminal offense, Hoskin could face up to seven years in prison.
According to DeKalb County court documents, NIU police received a 911 call around 2:45 p.m. Monday from a woman who said she was attacked by Hoskin.
"[The woman] said she was out of breath as Hoskin continued to apply pressure to her neck," according to court documents. "[The woman] said she screamed for help as she was in the room trying to run away from Hoskin.
Hoskin appeared before DeKalb County Judge Joseph Voiland via Zoom Tuesday from the DeKalb County Jail. He told the judge he wanted to hire a private attorney to represent him.
DeKalb County Assistant District Attorney Fred Malayter asked Voiland to set Hoskin's bail at $20,000 and bar him from contacting the woman.
"This is a class 2 felony," Malayter said. "It's a violent crime."
DeKalb County public defender Tom McCulloch, who was representing Hoskin in Tuesday's hearing, instead asked the judge for a recognizance, meaning Hoskin would be released upon his signing.
Voiland ordered Hoskin's bond set at $7,500 and barred him from contacting the woman. Hoskin was also ordered to turn over any gun owner ID cards or weapons in his possession to the NIU Police Department.
Hoskin is due back in court at 1:30 p.m. on March 23.