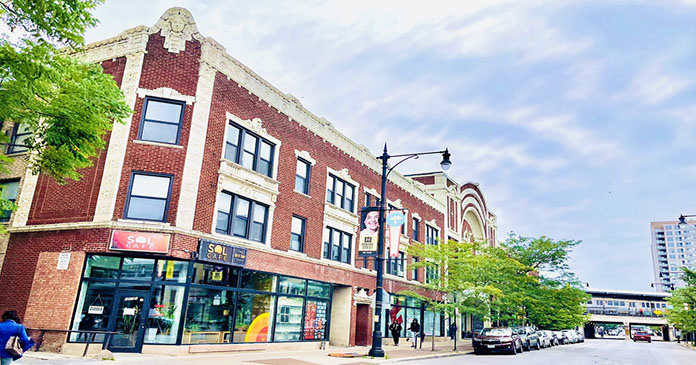 Becovic Adds Iconic Howard Theater Building in Rogers Park to Portfolio
Becovic, a Chicago-based multi-family owner and operator, has added the Howard Theater Building to its Rogers Park portfolio. The mixed-use property at 1615-43 W. Howard Street sold for $ 7,500,000 and was negotiated by Becovic real estate. The 40 rental units at the historic Howard Theater Building are a mix of studios, one and two bedrooms. The property also includes 60 surface parking spaces and 15,000 square feet of fully leased ground floor retail.
The property was originally built in 1918 and has a rich history as a destination for films and live productions. The building was remodeled in 1999 by Cornerstone Investment Group, with elements of the original theater included in the redevelopment, such as the facade and exterior lobby.
"We are fortunate to add this iconic Rogers Park property," said President Sal Becovic. "The Howard Theater is essential to the vibrant neighborhood and the success of the Howard Street business district in attracting business to Howard Street. We look forward to continuing to provide quality apartments to our residents and doing our part to attract restaurants, culture and retail that all residents of Rogers Park will love and support.
The Howard Theater Building's commercial spaces include well-known companies like Sol Cafe, Factory Theater, and P&J Footwear. Howard Street, located on the border of Chicago's Rogers Park neighborhood and the Evanston suburb, comes alive with an endearing personality represented by its vital diversity, welcoming nature, and entrepreneurial spirit.