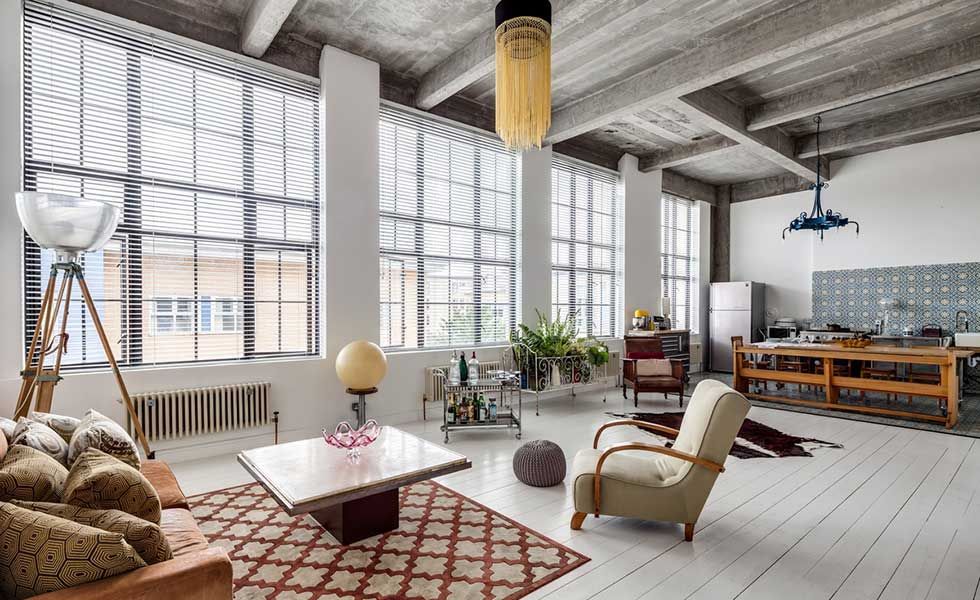 5 studio ideas to make the most of your space
Looking for stylish studio ideas? Sure, you might live in a (rather small) space, but that doesn't mean you have to compromise on style. A compact home can be just as comfortable and beautiful, check out our five design ideas below for more inspiration.
Studio and apartment living often has an advantage – they're usually found in properties that have high ceilings and lots of light, so that's a great aspect you can enjoy! Believe it or not, your design possibilities are endless – you just have to be smart with the furniture you choose, go for curved rather than angular corners and keep them proportioned, a huge king size bed, albeit fabulously tempting, will just take up unnecessary space and do you need a three seater sofa when a two seater will suffice?
For more living room ideas, check out our full feature.
1. Keep your space bright and airy with neutral colors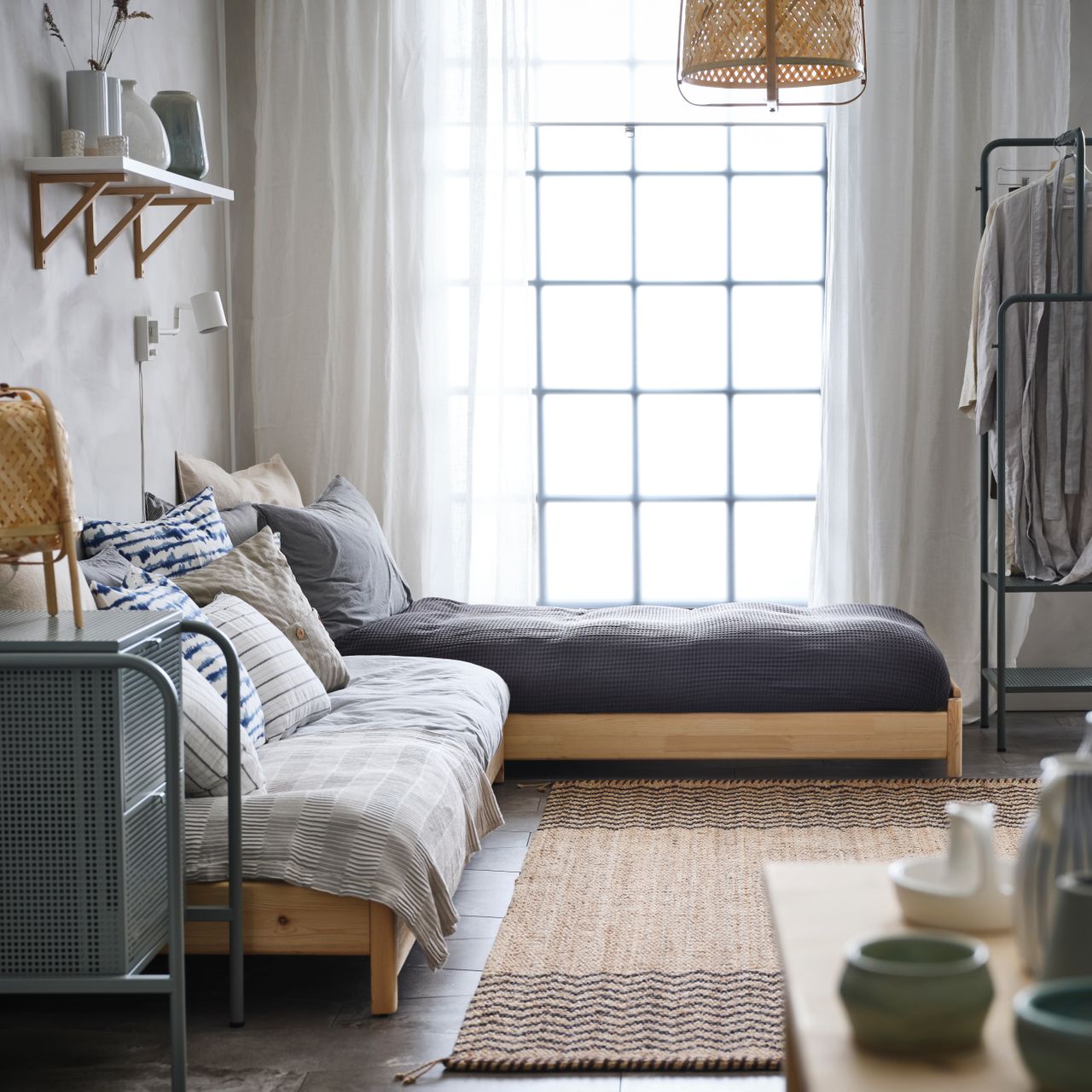 A studio has to work hard because it has to meet many needs in the space. Keeping it light and airy will help make it feel bigger, which is what you are looking for. Choose pale curtains and keep your walls pale – a neutral scheme works wonders and you can add interest with textured pieces like a coir rug, slub linen cushions and bedding, and beautiful lampshades – tactile days. When shopping for your space, think about what you really need and choose well-made pieces that will stand the test of time.
2. Use smart layouts to sneak into a dining room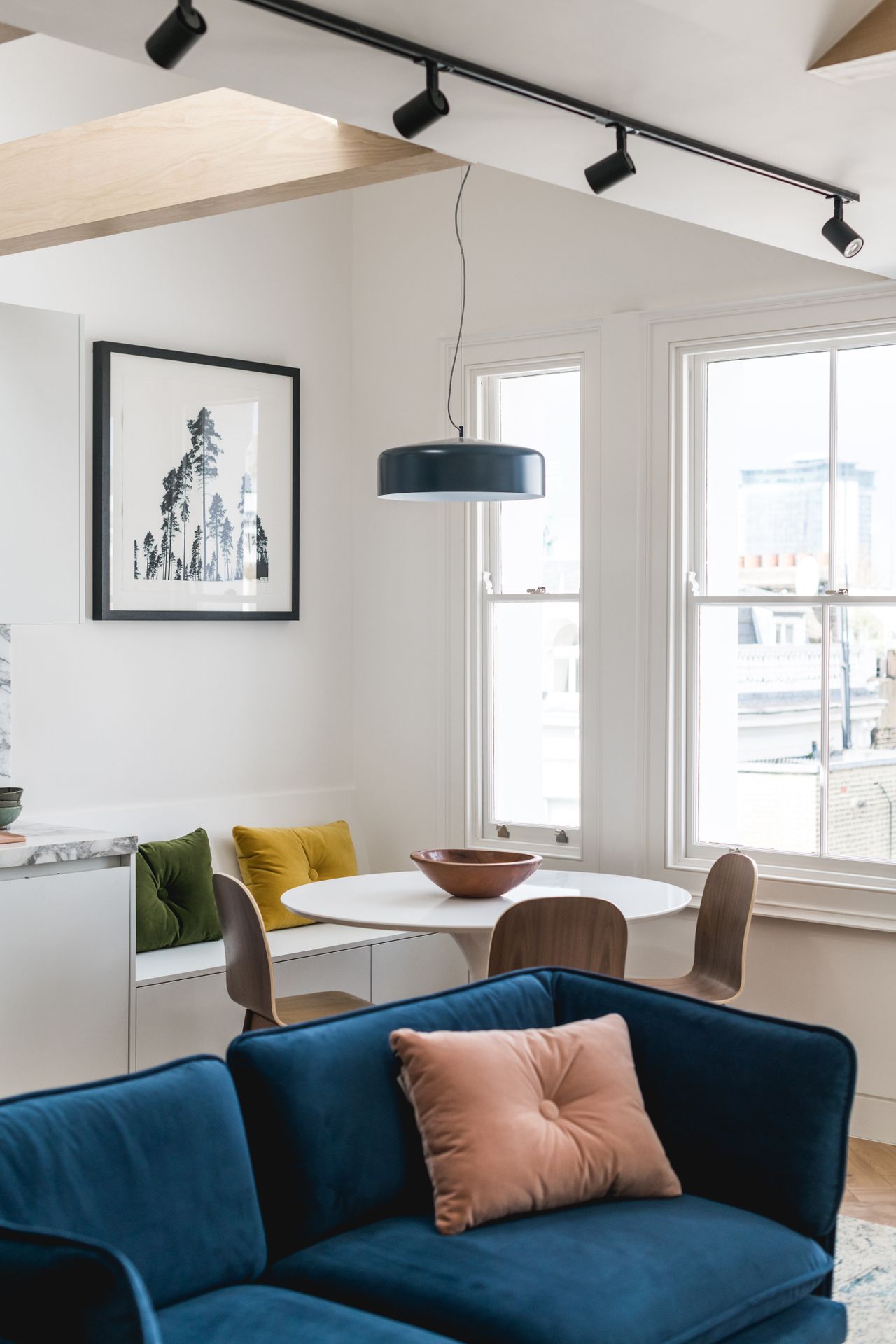 Dining tables can be stuck in corners successfully, the key is to choose a round table rather than a square or rectangular one. It will flow better visually and be easier to move, without hitting sharp corners. Go for curved chairs and a round pendant to follow the shape and keep your accessories simple.
3. Zone your spaces in a studio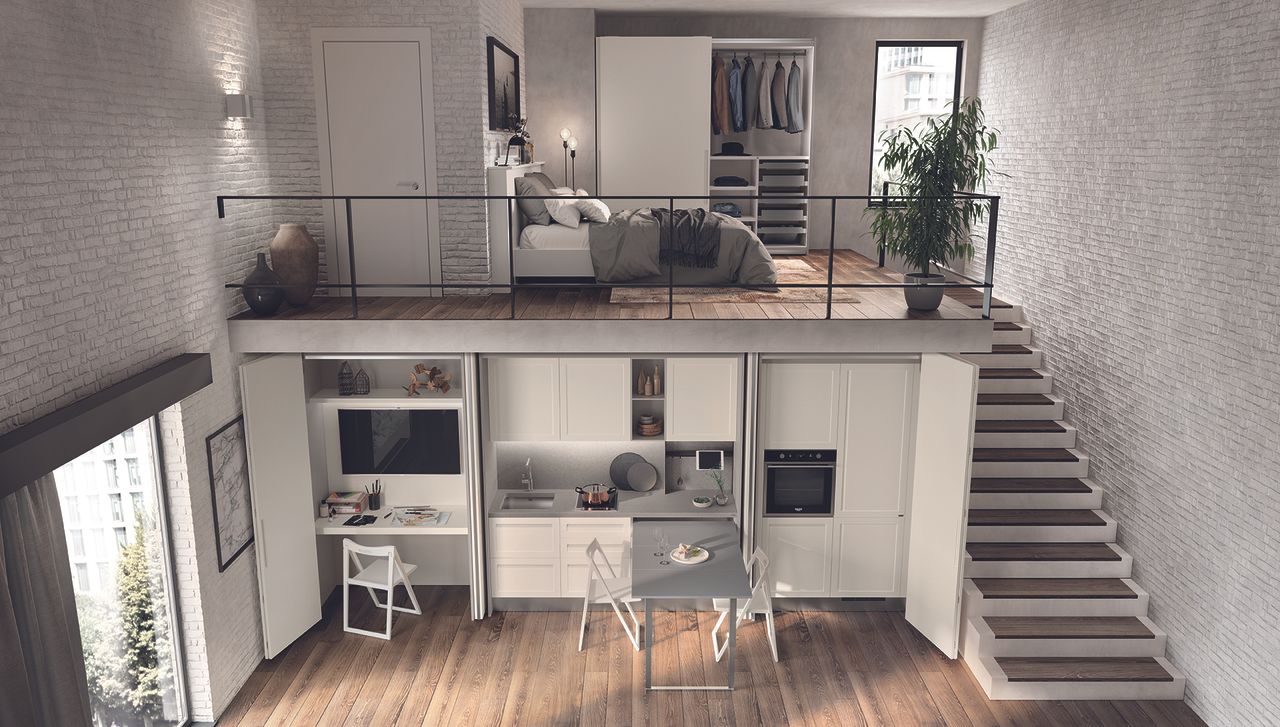 It's really possible to live, eat, sleep, and work in a small, compact space, you just need to be super smart with how you zone the areas. For this to work you have to be pretty minimalistic because clutter is not your friend in a small studio. You need to streamline and only have what you really need (or like). Sliding doors are a great option, you can use them to close off areas when not in use and choose chairs that can be folded up or that can be used to put your clothes on, any item that can have dual use is a great option. winner!
4. Streamline your kitchen space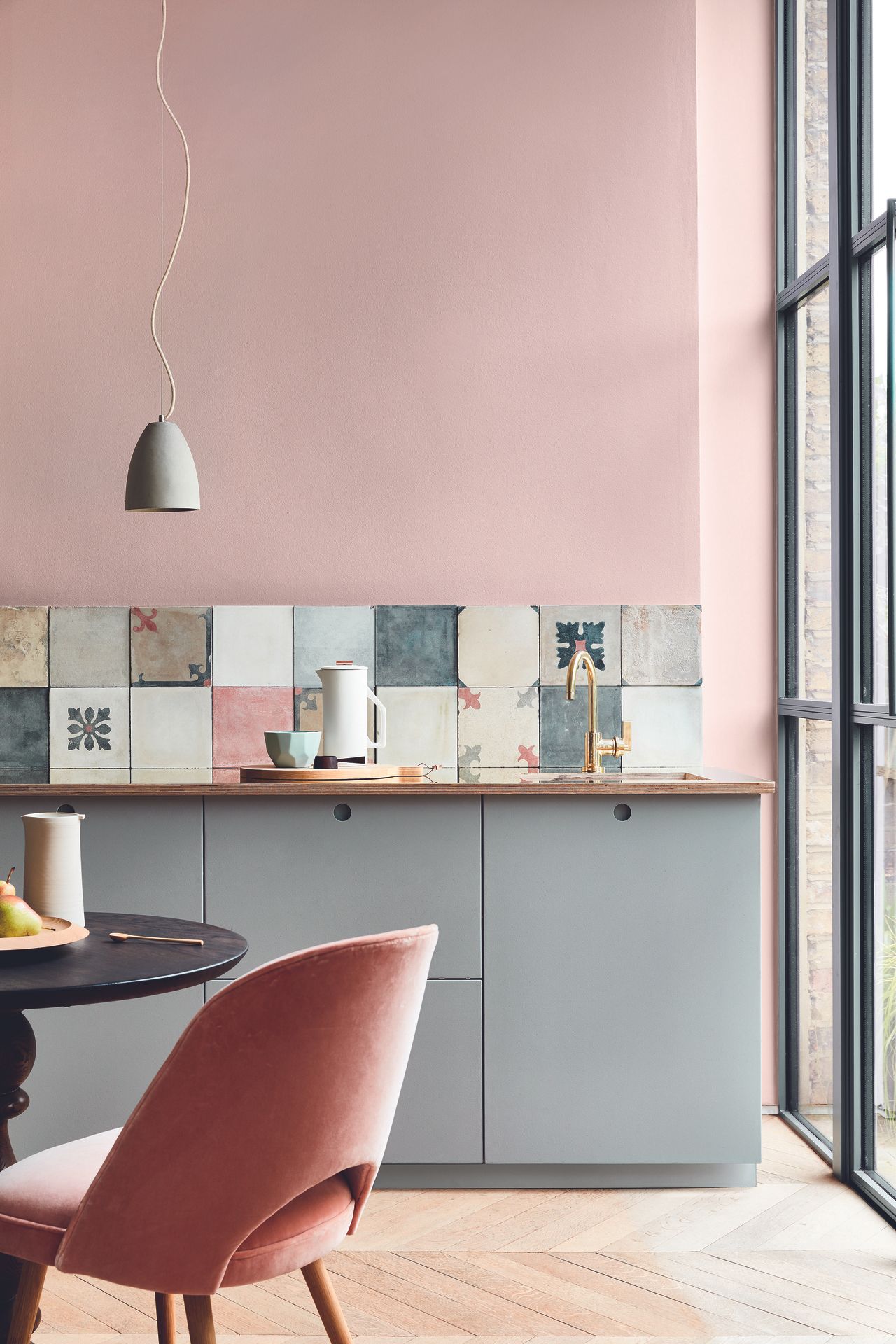 Since space is limited more often than not, even if you are in an apartment, it is a good idea to choose a beautifully simple kitchen design. The matte plain walls paired with matte gray elements make a stunning combination and you can add a decorative look with patterned tiles in the same tones. Simple accessories will complete the look and a touch of brass will add a modern element to the decor.
For more small kitchen ideas, check out our gallery.
5. Create a cozy corner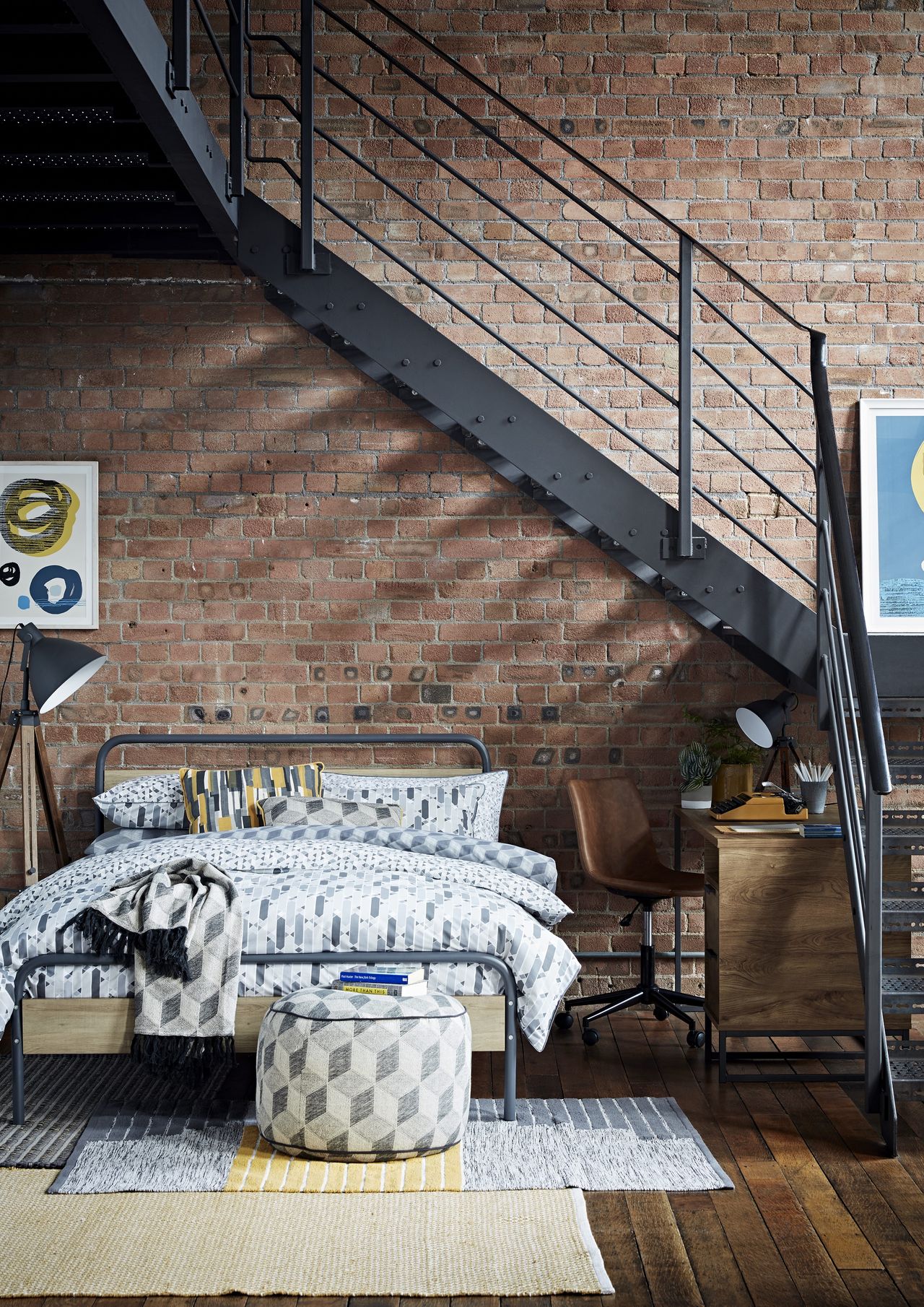 When you live in an open plan space it is best to zone your living, working and sleeping areas, this can be done using rugs – lay two or three together for a comfortable nook. Placing a bed under the stairs can create a beautiful cocoon-like space, you can hang string lights, and use floor and table lamps for a relaxing glow. If you work from home, a small nook under the stairs is also suitable for a chair and desk – if you don't feel like working from bed, it is!
Read more: