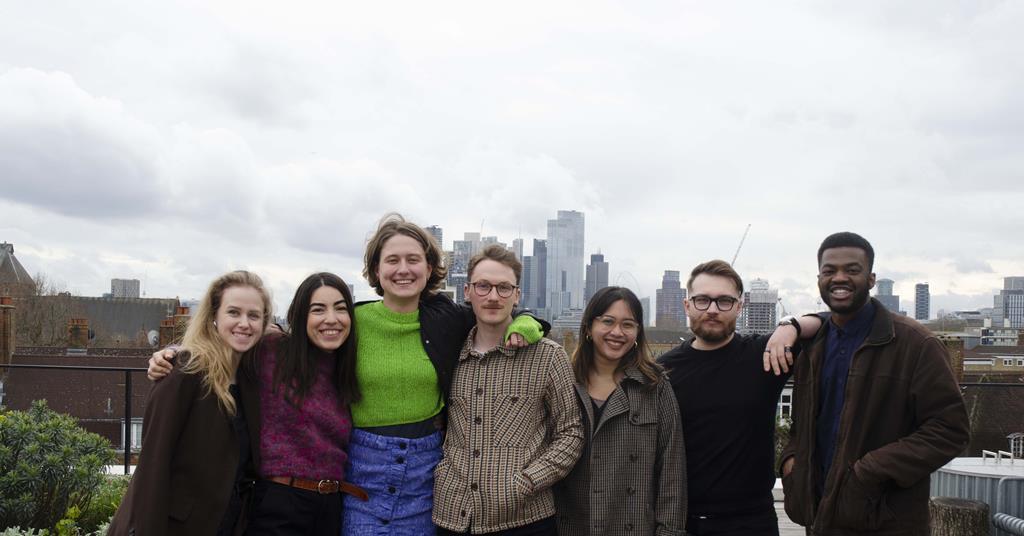 Shortlist Revealed for My Beautiful Launderette Redesign | News
Finalists for the Wilcox Road Gateway competition have been announced by the London Festival of Architecture and Lambeth Council.
The competition solicited ideas from architects and artists to improve the public realm of a local shopping street leading to the new Nine Elms tube station.
Wilcox Road was the location of the eponymous laundry in My Beautiful Launderette, the 1985 film by Hanif Kureishi and Stephen Frears starring Daniel Day Lewis.
The judges, chaired by LFA Director Rosa Rogina, said each shortlisted team offered a unique response to the case, demonstrating ambition and highlighting the importance of local community engagement when managing spaces. audiences in our city.
The proposals capitalize on the proximity of the new tube station and seek to strengthen links, connectivity and wayfinding, in particular the east-west link to Nine Elms and to South Lambeth Road via Arch 42, the site of a previous competition.
The finalists
Anny Stephanou, Anna Muzychak and Patricia Mato-Mora
Anny Stephanou is a Cypriot-born architect based in London and has worked for firms in London since graduating in 2015 and qualifying in 2018. She trained at the Architectural Association. His professional experience spans various RIBA stages, with a focus on design, coordination and early stages of construction, on major developments around London. Beyond practice, she is interested in the act of drawing as a process of discovery and collaboration.
Anna Muzychak has been working in architecture and teaching in London since graduating from the Architectural Association in 2015. She founded her own design firm, Ania Chak Studio, in 2019 to work on residential projects and sales in Eastern Europe and London. Prior to that, she worked for Ben Adams Architects on commercial and mixed-use projects. Anna is a co-unit master of the 21 degree and studio master in the freshman program at AA.
Patricia Mato-Mora is an artist, craftswoman and manufacturer specializing in clay, earth and ceramics. She has participated in artist residencies around the world, including at the European Ceramic Workcentre and the Konstfack University of Arts, Crafts and Design. His work has been exhibited worldwide, including at the Joan Miro Museum and Christie's, and widely published. She has been a consultant in architecture and digital for renowned architects and artists.
Integrate x Carson Sall
Embed is a collective of LSA students – Jake Obichere, Jonathan Boon, Adara Wicaksono, Alexandra Totoianu, Dominika Pilch, Jevgenija Tocilina and Mikolaj Strug, mentored by Clive Sall of Carson Sall Architects. Their core belief is that people, their stories and their rituals must be at the center of the creation of our cities and our public spaces.
Most architecture with urban growth and remakey
A Lambeth-based collaboration between Most Architecture, Urban Growth and The Remakery came together through their shared interest in designing sustainable public spaces. Founded by Olga McMurdo five years ago, Most Architecture has rapidly grown its Kennington studio through a diverse portfolio of projects. Urban Growth is expert in developing public gardens and landscape proposals through open community consultation, and The Remakery is a creative organizer and facilitator for the reuse of recycled materials in a wide variety of projects.
Nooma Studio
Nooma Studio is an award-winning interdisciplinary practice of architects and creatives with a sincere connection to London. We're here to solve problems and create joyful spaces that promote human flourishing and well-being. We create accessible, people-led spaces through investigation, engagement, design, delivery and post-occupancy support. Nooma is founded on diversity and our members are made up of Londoners from non-traditional backgrounds. He is a member of the LHC Ojeu Compliant Architecture and Design Services Framework.
Ten Tectons + EH Smith
Ten Tectons is a multidisciplinary collective whose work ranges from architecture to product design. Formed by three architects (Eric Wong, Marcin Chmura and Michael Quach) who met while at Bartlett. The three explored design and storytelling, which led to an accumulation of awards since graduating.
EH Smith celebrates its centenary throughout 2022. From humble beginnings in Birmingham in the 1920s and London in the 1930s, the business has grown into one of the largest independent building materials distributors in the UK and is still owned by the family that founded it. They work with architects, contractors, developers and specifiers across industry to support the delivery of high quality products to create high quality buildings.