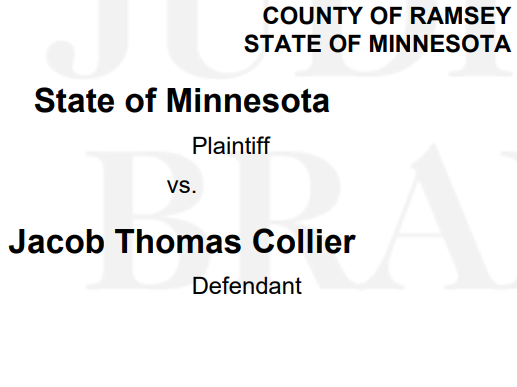 Shoreview Man Charged With Feb. 4 Sexual Assault In St. Thomas Dorm – TommieMedia
A 19-year-old Shoreview man has been charged with third-degree criminal sexual conduct for a Feb. 4 incident at a St. Thomas dorm.
A Ramsey County criminal complaint alleges 19-year-old Jacob Collier sexually assaulted a St. Thomas student around 4 a.m. The woman went to the hospital that morning and was screened for sexual assault before going to her parents.
According to the complaint, Collier knew the victim through another student. The university confirmed that Collier was not a St. Thomas student.
"(Collier) has been officially intruded on our campus," the university wrote in a statement to TommieMedia.
Collier told authorities, according to the complaint, that he drank two Bud Light Seltzers and a 12 to 16 ounce water bottle filled with vodka while smoking marijuana overnight.
According to the complaint, Collier wrote a letter of apology to the victim, stating, "What I did was wrong and horrible and I will take responsibility for my actions."
The university is currently working with St. Paul police to assist in their investigation.
"St. Thomas does not comment on active law enforcement investigations involving our students," the university wrote.
Collier was arrested on February 6 and appeared in court on February 9, where his bail was set at $30,000, which he posted.
If convicted, Collier faces up to 15 years in prison, a $30,000 fine, or both.
"Our goal is to provide support and resources to the victim, and to continue to cooperate fully with police investigators," the university said.
Scout Mason can be reached at [email protected]