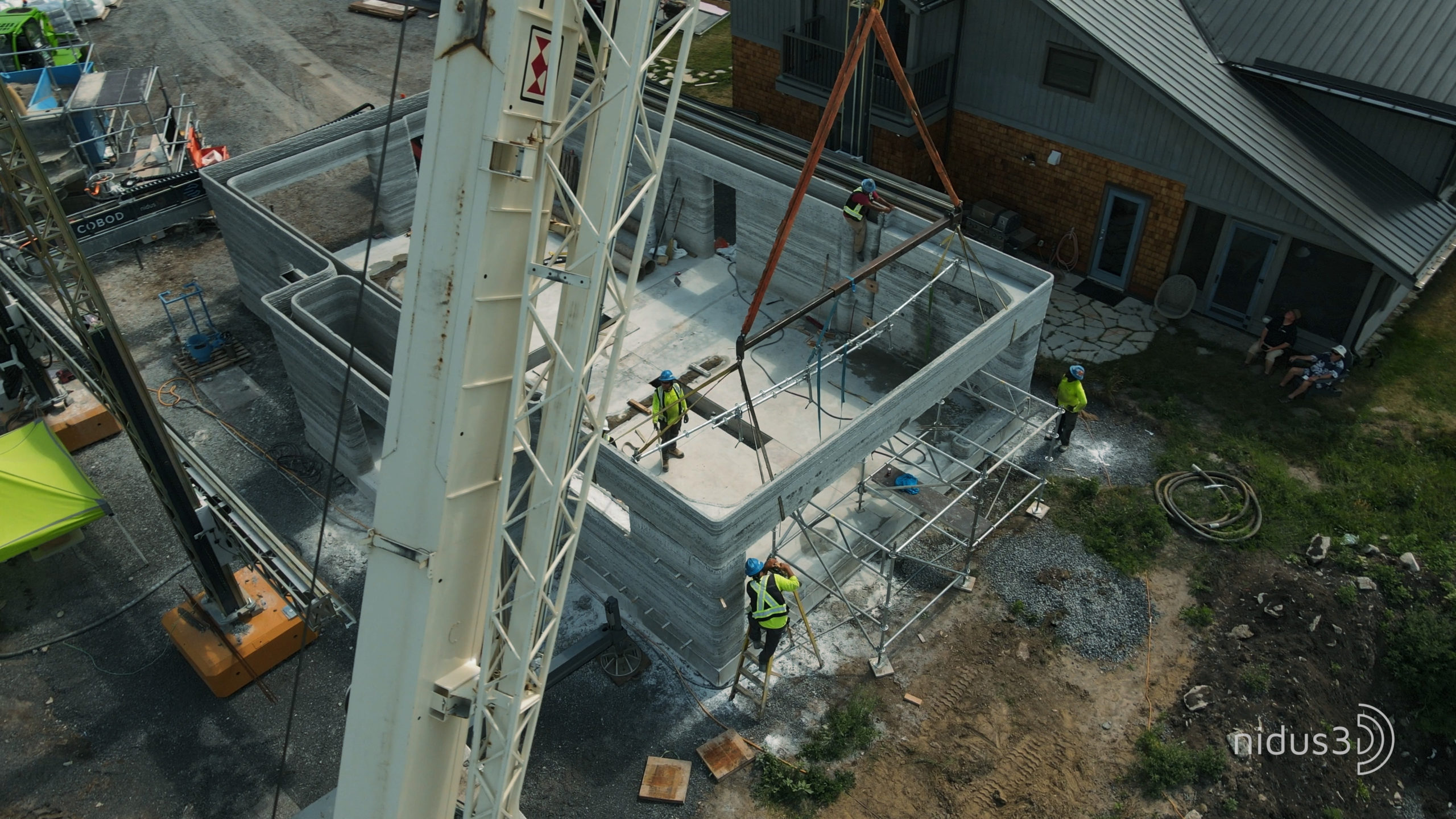 North America's first 3D-printed two-story building erected
Canadian construction company Nidus3D has completed work on the first 3D-printed two-story building in Ontario, North America.
The 2,300 square foot structure contains a studio on the ground floor and a residence above. It took 80 hours to assemble and print, with Nidus3D predicting that future structures could be fabricated faster.
Ian Arthur, Founder of Nidus3D, said, "We have a critical shortage of skilled labor and a massive and growing demand for housing across Canada. So if we don't start looking for new ways to build, we'll never catch up. Seeking solutions to address the housing crisis and helping build affordable housing using 3D printing is one of our core values.
Nidus3D used technology created by Danish 3D printer manufacturer Cobod. Philip Lund-Nielsen, co-founder of Cobod International, said, "Our technology and 3D construction printers enable faster execution of construction projects, as well as more efficient construction at lower cost due to lower labor and the use of low-cost concrete.
"Cobod's 3D construction printers have been used all over the world, and while this two-story real concrete building is a first and a big hit for us in North America, the worldwide success of our technology proves the large-scale applicability of our technology.