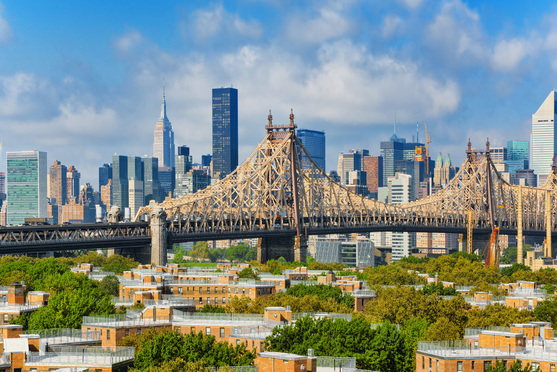 New Empire Corp. will develop an LIC condominium
NEW YORK, NY – Construction development and management company, New Empire Corp. acquired 117,344 square feet of land in New York's Long Island City neighborhood for $26 million. The company plans to develop a condominium development of more than 100 units in the space.
Located at 24-01 Queens Plaza North, the project will include bachelor, one-bedroom and two-bedroom units. Turnkey residences will offer the possibility of a custom design, depending on the buyer's preferences, at an additional cost. Units may also offer in-residence office space to meet the demand for continued remote work. The development will further offer amenities including a penthouse resident lounge, outdoor space, parking and a state-of-the-art fitness center.
The property is centered in a retail and restaurant center near tenants such as Trader Joes and Target. It is located near Queensboro Plaza and Queens Plaza stations.
The development will be designed by architecture and interior design firm, ODA New York. The inauguration of the project is scheduled for the fourth quarter of 2022.
The 24-01 Queens Plaza North project is the second development of New Empire Corp. in Long Island City. The company previously developed the seven-story, 77-unit luxury condominium, The Neighborly, which includes 8,000 square feet of amenity space and homes with outdoor space. Located at 37-14 NW St., The Neighborly was one of the best-selling condominium projects in New York City in 2020.
"Located on the north side of the Queensboro Bridge, we were attracted to this location because it is a dynamic gateway to Manhattan and continues to be in demand," says Bentley Zhao, president and CEO of New Empire Corp. "Since the success of our other LIC project, The Neighborly, we anticipate this will also attract interest from first-time buyers, many of whom are young professionals who have moved to New York from outside the United States, particularly Asia.
"With many young professionals who have been renting in Long Island City for some time, now may be the time for them to buy their own home," says Emily Zhu, CMO of New Empire Corp. "With proximity to Manhattan and a more affordable price point, Long Island City is transforming from an industrial center into a diverse and youthful community.
New Empire Corp. and ODA New York are currently working together on the luxury condominium development, 208 Delancey, in New York's Lower East Side, which is slated to open this spring.