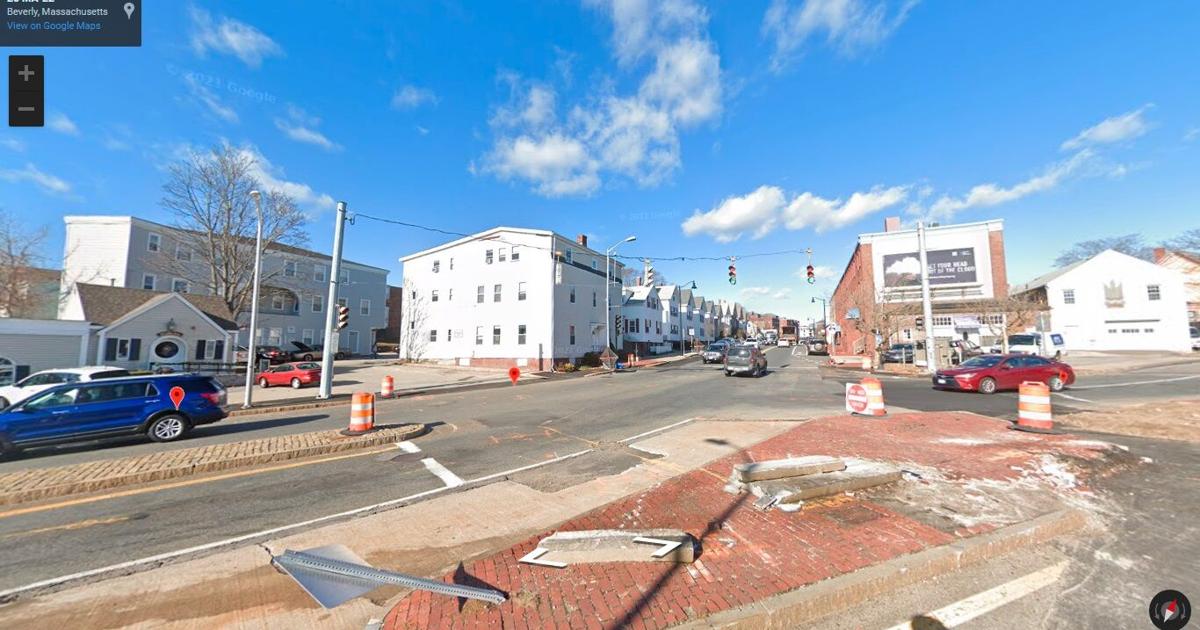 New apartment building would 'transform' Beverly's front door | News
BEVERLY — Two local businesses have teamed up to propose an apartment development that would transform the lower end of Rantoul Street near the Beverly-Salem Bridge.
Goldberg Properties and Beverly Crossing announced Friday that they plan to demolish five buildings to make way for a new 60-unit building. It would be located on the west side of Rue Rantoul, which is on the right as you walk towards the bridge.
The companies said they would start the permitting process this spring or summer and hope to start in 2023 if the project is approved. The building would include a garage level and a small commercial space. The apartments would be studios, one bedroom and two bedroom units.
Beverly Crossing President Chris Koeplin said the project was in the early planning stages and there was no concept imagery of what it would look like. He declined any further comment beyond a press release.
Mayor Mike Cahill said Beverly Crossing and Goldberg Properties met with him to discuss the proposal.
"It's interesting," Cahill said. "It fits the transit-oriented model of more downtown housing."
Koeplin said in an email that the five buildings that would be demolished are at 4-6 Rantoul St., 8 Rantoul St., 26 Cabot St., 28 Cabot St. and 28R Cabot St. Three of them are currently apartment buildings and two are businesses—Zen's Auto Repair at 26 Cabot St. and Salon Willington at 28 Cabot St.
Koeplin said the height of the new building has yet to be determined. The press release said the project would meet city zoning requirements for height and parking. This means it would not require the kind of "relief" from zoning regulations that has led to public opposition in previous projects on Rantoul Street.
The companies said the new building's location near the Beverly-Salem Bridge would serve as a "gateway" to the city and provide residents with unobstructed harbor views. They said they would preserve five historic "row houses" on Rantoul Street that are adjacent to the site of the new building.
"The collection of adjoining homes tells an important story from Beverly's past and the team is thrilled to have a solution that preserves that story," Koeplin said in the press release.
The development would be the last of several apartment buildings that have been built on Rue Rantoul over the past decade. Beverly Crossing is currently constructing a 106-unit apartment building, called "The Block at Odell Park," across from the train station, which is expected to be completed in early 2023, according to the company.
Cahill said he realizes there have been several new apartment projects in Beverly over the past few years, but also said there is still a need for housing.
"I understand if people look and say, 'This is going on,'" he said of the new apartment buildings. "But that didn't happen for a number of years. New housing starts in Beverly for the first 15 years of the century were way off."
The development marks a new partnership between Beverly Crossing, which has built more than 500 apartments in Beverly, and Goldberg Properties, a fourth-generation Beverly-based real estate investment firm that is one of the largest real estate owners in downtown. from the city.
Andrew Goldberg said in the press release that the Goldberg family began purchasing properties at the bottom of Rantoul and Cabot streets in the 1980s and "carefully considered our redevelopment options".
"We believe that keeping the 'townhouses' in place and doing a smaller-scale project benefits both the neighborhood and the city where we plan to continue to work and live," he said. -he declares.
Koeplin said partnering with Goldberg Properties "seems like a natural fit to work collaboratively on a very special new community that will enhance a neighborhood and a city that we both care deeply about."
Five of the units in the new apartment building must be reserved for households earning no more than 60% of the area's median income, according to city zoning regulations.
In addition to a garage, the new building will have a rooftop terrace, fitness center, bike storage, "pet-friendly living" and indoor gathering spaces /outdoors, depending on the company.
Editor Paul Leighton can be reached at 978-338-2535, by email at [email protected] or on Twitter at @heardinbeverly.