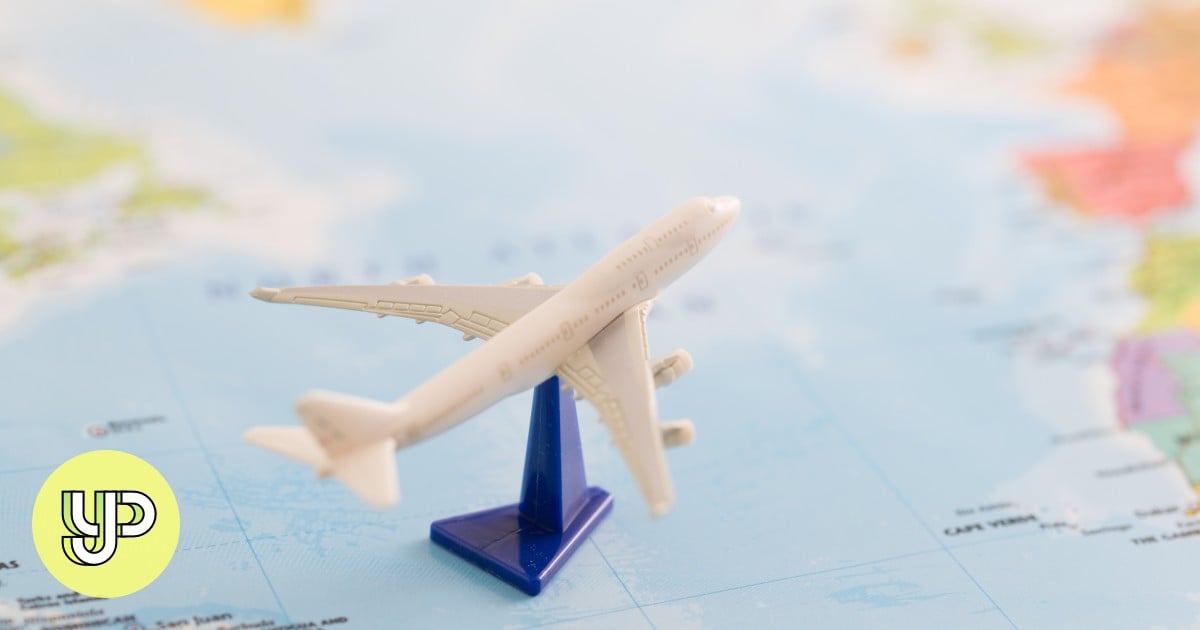 Letters from the Dorm: Residential School Survival Guide 101 – YP
By Chloé Lau, 16, Blair Academy
It must be Area 51. Except I'm the alien.
The thought crossed my mind once too many in my first month at my new boarding school.
Coming from a 16 hour flight across the globe, with jet lag and homesickness, I was clearly not in my best shape. During orientation, I sat in a corner, struggling to keep my eyes open, not to mention confidently stepping forward to introduce myself to strangers.
Chloe Lau felt like an alien when she started at her new school in the United States.
Even after the first week, as I got used to the jet lag, I still had a hard time adjusting to boarding life. As I saw how other new students fit in immediately, my frustration with my awkwardness in small discussions and my apparent inability to make good friends grew. I felt out of place, completely lost on a whole new planet.
Boarding school taught me independence, but did I lose my childhood?
"Why is everything so different from what I expected?" I asked my dad sadly on a call on a dreary night. To my confusion, laughter echoed through the phone. As if sensing my amazement (and slight annoyance), he immediately said, "Chloe, isn't that the purpose of boarding school? It's supposed to be the complete opposite of the comfortable life you used to have! "
After a few seconds of abrupt silence, we simultaneously burst out laughing. With a start, one revelation finally struck: It was completely normal to feel like an alien. In Hong Kong, I went to a local public school and learned Cantonese as my first language. With different cultures and languages, studying at an American boarding school was a radically new way of life. I had a hard time chatting because I was going through culture shock: all of a sudden I had to think, listen, write and speak in English instead of Cantonese every day. It was also difficult to find common topics of interest with my peers: I barely knew American pop culture or TV shows. I was unsure and scared of all the huge changes in my life, but that's okay.
Look beyond academics to avoid feeling lost
Fear of the unknown is a human instinct; encountering obstacles along the way is inevitable.
Everyone faces a new environment at their own pace. It is essential to embrace all of our feelings, even negative ones, and to take our time to adjust to the changes. Instead of bemoaning difficulties, view them with calm joy: for every obstacle you cross, the more you are able to navigate the unpredictability of life.
Slowly but surely I started to enjoy life at the boarding school. I found some good, supportive friends and even tried hurdling (literally) as a sport. And it turned out that I wasn't the only one who felt like an alien: a lot of my friends were on a similar journey.
Keep in mind that independence brings responsibility
At the end of the day, it can be easy to feel all alone in a new setting, but remember that everyone is in the same boat and probably feeling the same way. Most importantly, boarding school is just a short chapter in life, and it will all be over soon. Enjoy the process and let the experience be your survival guide for whatever the world has in store for you in the future.
Are you studying abroad, whether for high school or university? We would love to hear from you! Write to us at [email protected] with "Letters from the Dorm" in the subject line and we can publish your article on our site.