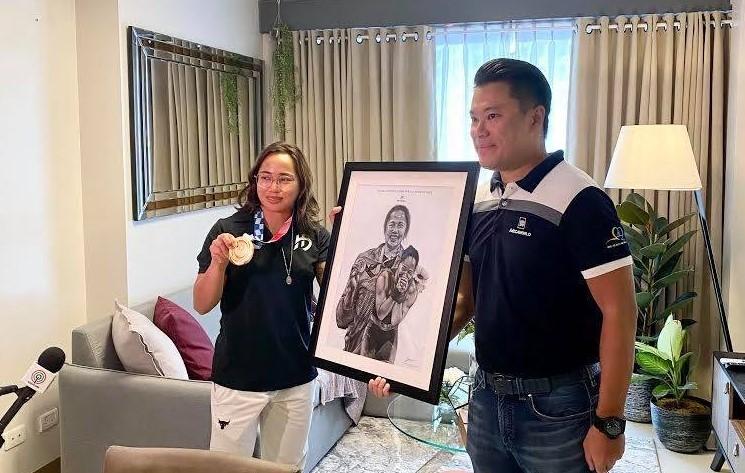 Hidilyn Diaz receives condominium unit from Megaworld
Pledges for Hidilyn Diaz continue to turn into real rewards as she received her new condominium on Monday.
Real estate developer Megaworld Corporation has handed Diaz a fully furnished two-bedroom unit at One Eastwood Avenue worth 14 million pesos. The unit was also curated by the property developer's in-house interior design team.
"All Hidilyn and her family have to do is bring their clothes and other belongings, and they are ready to stay in the unit," said Kevin Tan, director of strategy for Megaworld, in a statement.
"We are delighted to welcome her, her family and loved ones to Eastwood City, especially to this new residential condominium tower in our very first Township. She has brought so much pride to our country and she deserves all of these accolades for her hard work. raising our flag so high at the Tokyo Olympics. "
Megaworld also commissioned a charcoal painting of Diaz's winning moment in the games. The painting was done by fine arts student John Ken Gomez.
"Hidilyn's story of victory is a great inspiration to Filipinos. I hope every time she looks at this piece of art she will remember that she is a symbol of hope and pride for all of us, "said Gomez.
Diaz made history on July 26 as the country's first Olympic gold medalist after reigning in the women's 55kg weightlifting event.
Several companies and officials have also pledged to reward Diaz for his achievement.
On Friday, the Ayala Foundation gave Diaz a new car as part of its awards.
—Justin Kenneth Carandang / JMB, GMA News