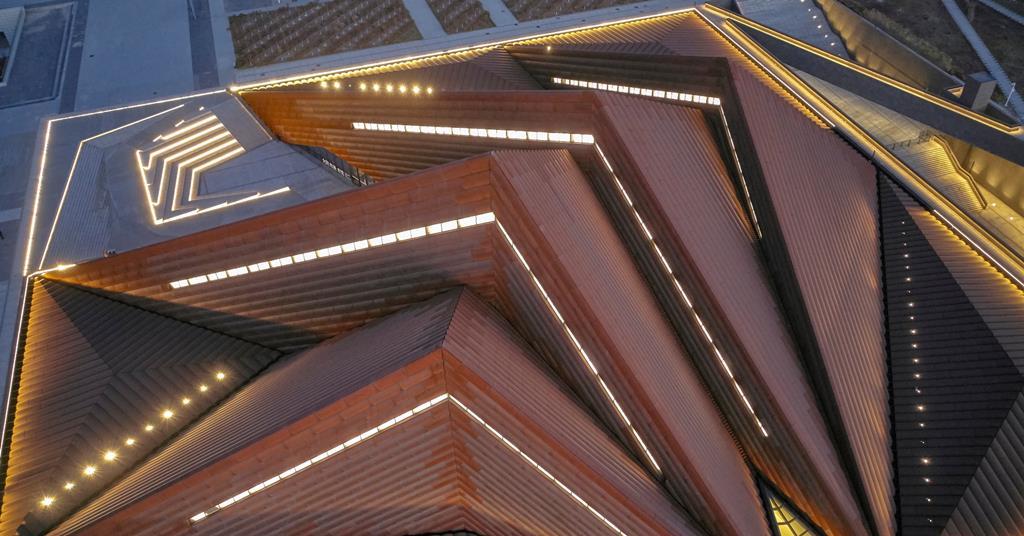 Fosters completes art museum in Chinese city | News
Foster & Partners completed the Datong Art Museum, designed to be an important cultural destination for China.
The museum, which has just opened to the public, is formed by a series of interconnected pyramids that appear to emerge from the earth below and has a vast columnless space that can accommodate large-scale works of art.
Luke Fox, Studio Manager at Foster & Partners, said: "The museum is designed as a social hub for people – an 'urban living room' for Datong – which brings people, art and artists together in a space where they can interact.
"At the heart of the museum, the Grand Gallery exemplifies this spirit with a flexible, large-scale exhibition space designed to accommodate specially commissioned large-scale works of art as well as artistic performances and other events."
The structure is built with efficient passive design and is one of the four main buildings in Datong New Town Cultural Square. It aims to be a hub for the creative industries in the region.
The pyramids increase in height and extend to the four corners of the cultural square. The gallery spaces are sunk under the ground and the roof is covered with naturally oxidized curved steel plates that help to drain water. The panels are proportioned to fit the large scale of the museum.
A series of spaces are dedicated to education and learning, including a children's gallery, media library, archives and art storage facilities.
Fox added, "We hope the museum becomes the center of the city's cultural life – a vibrant public destination."