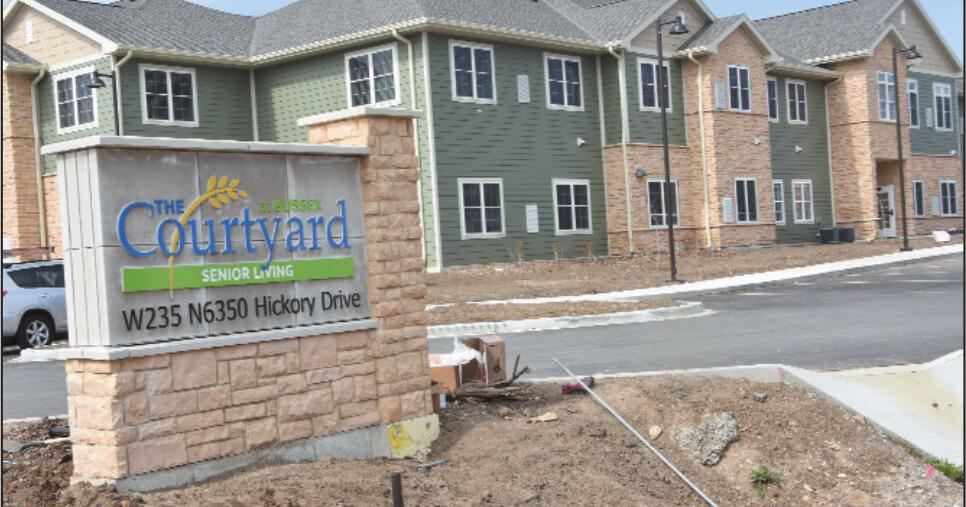 Construction boom underway in Sussex | Waukesha County News
SUSSEX – A 150-acre business park, residential development with nearly 300 residential sites and a 110-unit assisted living facility, all within 10 minutes of each other, are part of a boom in year-long construction in Sussex.
Village administrator Jeremy Smith used three words to describe what sparked the boom. "It's the market," he says.
According to Smith, there is a combination of factors, including a growing need for seniors' residences, a demand for single and multi-family housing, and a limited amount of land in Waukesha County to meet a growing demand for commercial and light industrial developments. .
The village has the amenities needed to help developers meet demands, including available land, utilities, easy access to interstate highways and other nearby commercial and residential developments, according to Smith.
"Companies like to be close to other companies," explained Ryan Holzhauer, director of industrial development and acquisitions for Wangard Partners Development, which is developing the Highlands Business Park.
The 150-acre site is located north and west of the intersection of Highway 164 and Lisbon Road.
There is an existing retail park across Highway 164, and Meijer is on the south and east corners of the same intersection.
Holzhauer said Wangard Partners was attracted to the site because sewer, water and highway infrastructure was already in place and Route 164 and Lisbon Road provide access to interstate highways.
He said the developers have plans for a 150,000 foot commercial building on the site where a Kwik Trip already stands and a 90,000 square foot facility for Adron Tool Corporation of Menomonee Falls.
There are other commercial and retail businesses that have expressed interest in moving into the business park, according to Holzhauer.
In addition to demand for light industrial and commercial development, Holzhauer said a limited inventory of single-family and multi-family housing has created demand for new construction.
About five minutes north of Highlands Business Park is the Vista Run planned community being developed by Neumann Developments, Inc.
Located along Silver Spring Drive, south and west of the intersection with Highway 164, the development will offer nearly 300 single and multi-family residential sites on approximately 400 acres of land.
There will be 200 single-family lots ranging from a quarter to a half acre, according to Smith.
There will be 58 single-story side-by-side duplex condominiums and 30 two-unit townhouses, Smith added.
"We are able to offer a variety of families the opportunity to enjoy the lifestyle created in Vista Run," according to Steve DeCleene, President of Neumann Developments, Inc. The development will also include over 60 acres dedicated to green space. , including neighborhood trails, parks, outdoor grounds and other neighborhood amenities, according to company officials.
About five minutes east of Vista Run is Courtyard at Sussex, a 110-unit seniors' residence located on Hickory Dive across from the post office near the intersection with Silver Spring Drive.
Courtyard at Sussex offers independent living, assisted living and memory care options, in single-storey studios and one- and two-bedroom apartments, according to the company's website.
Apartments offer spacious floor plans and include kitchens or kitchenettes, full bathrooms with walk-in showers and grab bars, resident-controlled heating, air-conditioning and utilities. electricity, as well as water, sewer, cable television and garbage collection services.
There are also restaurants, a library, a cinema room, a café-bar, a games room and a patio with a gazebo in the residence for the elderly.