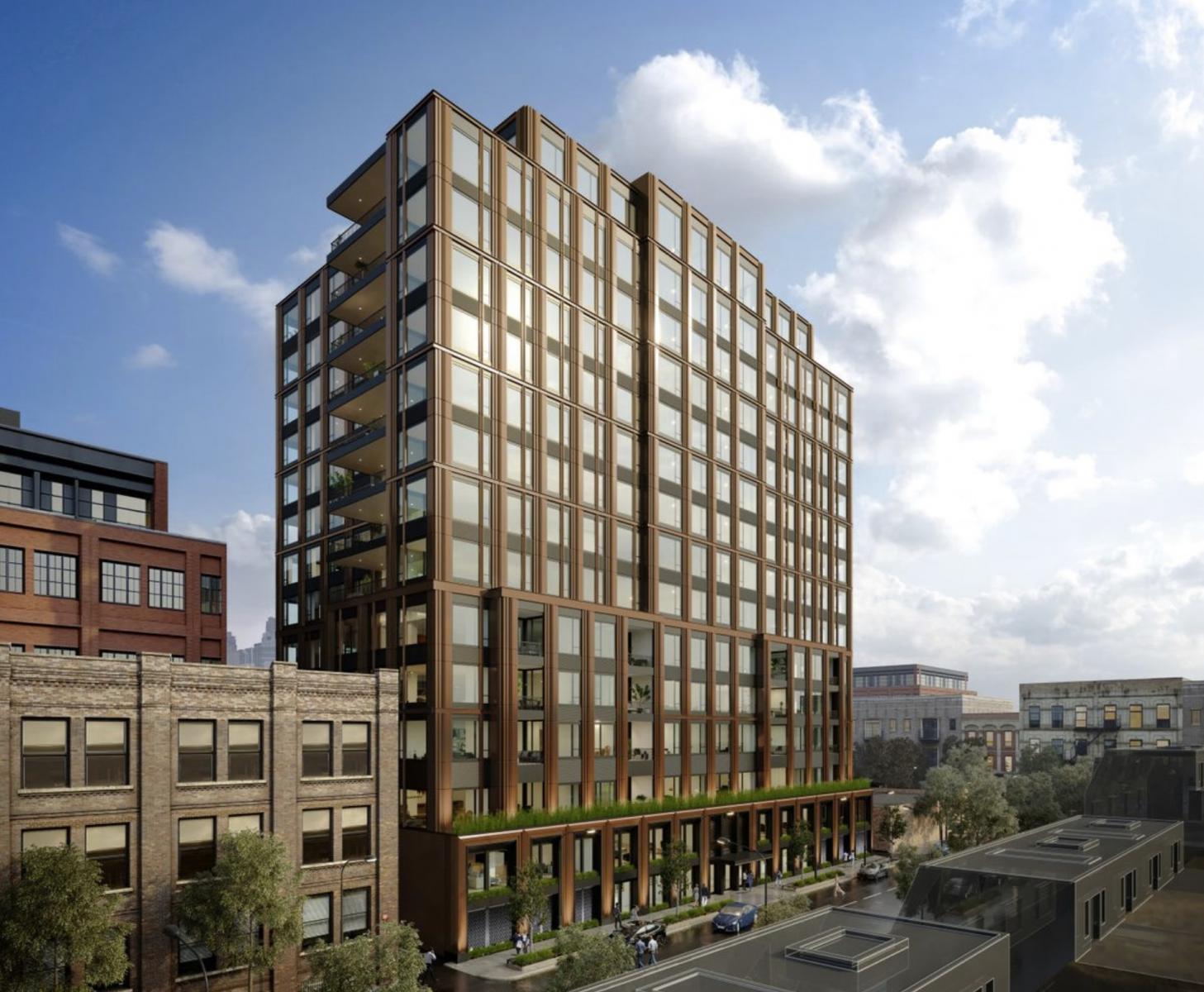 Construction begins on Embry Condominium in Chicago
The Embry, a 15-story condominium complex at 21 North May, Chicago, has begun construction. The project, which is being planned by Sulo Development, will occupy an intermediate location between W. Washington Blvd. and W. Madison Street. The 207-foot-tall structure will house 58 condominiums for sale ranging in size from two to four bedrooms. Within the tower, a limited number of duplexes will be offered.
According to a December 2021 Crain report, with more than 20% of units already under contract, most remaining condos will cost at least $2 million, with three bedrooms starting at $2.3 million and four bedrooms starting at $2.3 million. of $2.8 million. At the time, the only apartment under $2 million was a two-bedroom apartment at $1.27 million.
Look for construction leads
Also Read: Fulton Tower, a 305 Residential Unit Development in Chicago, Approved
Embry Design Overview
The exterior of the building, designed by Lamar Johnson Collaborative, appears to go beyond the conventional West Loop aesthetic of brickwork and latticed windows, drawing inspiration from Art Deco to produce a more refined product evoking the next generation. proposed West Loop architecture.
The facade is textured using a faceted vertical expression that allows the quality of the facade to change with the time of day and quality of light, a modern twist on Chicago's Art Deco heritage. The interior unit layouts have been carefully crafted to provide the best possible experience for residents. Condominium interiors designed by Kara Mann Design will feature column-free space with spacious private patios, dens, offices and full-size laundry rooms.
On the second level of The Embry in Chicago, facing east, the amenity area will include an outdoor patio with fire pit, indoor/outdoor fitness center, yoga studio, putting green and residents' lounge . A double-height lobby will greet tenants as they enter.
With an appropriate building permit in hand, the general contractor McHugh Construction can proceed with the project until it is complete. The condominium units are expected to be delivered in the spring of 2023.