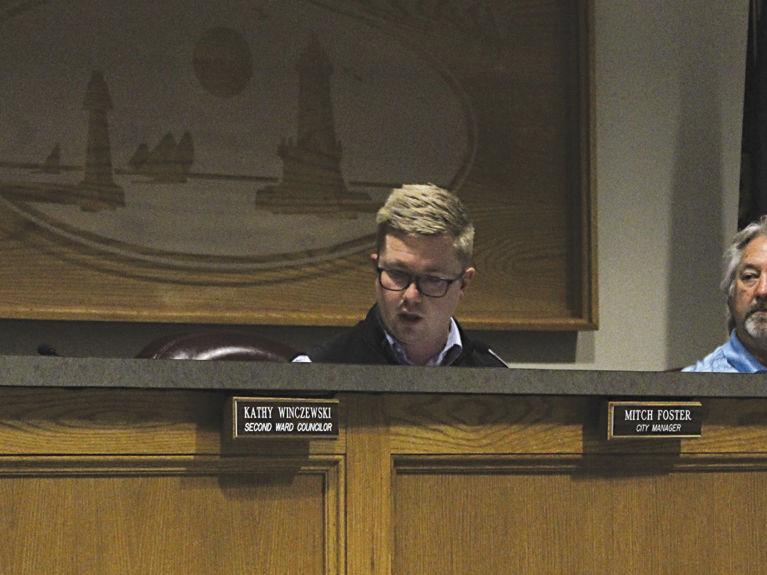 12-year tax break approved for rehabilitation of oldest commercial building | New
Ludington city councilors approved a 12-year tax break on what some say is the city's oldest commercial building at their meeting on Monday.
The tax break, granted through a certificate from the Obsolete Property Rehabilitation Act, is intended to encourage a $ 250,000 project to improve the building.
The assessed value will be frozen for 12 years before being increased to reflect its improved condition.
Plans for the building include a fitness studio, an event venue, and two short-term rental condominiums. The developers behind the project are Barry and Cindy Neal, along with their daughter, Madison Cota, and her husband, Mike.
Half of the first floor will be occupied by Mr. Wellness Fitness and Nutrition. The fitness studio, run by Madison Cota, was previously located on James Street before closing in September. It should be finished by November.
The other half will contain Second Street Celebrations, a new event location that can accommodate over 45 guests. The site will be managed by the Neals and the Cotas. It should be finished by December.
Upstairs, two two-bedroom condominiums will be installed for short-term rental. The condominiums are expected to be delivered in 2022 and 2023.
Councilor Cheri Stibitz, who represents the area of ​​the building, said she was "very excited" to see the end result.
"I wholeheartedly support (Barry Neal) because I think he's going to do great things with this property, and it deserves to be rehabilitated," Stibitz said.
The building was constructed around 1872, according to city appraiser Daniel Kirwin. It has been unused since 2008, according to the tax relief request.
During an inspection, Kirwin found that the building had no insulation in the exterior walls, no bathrooms, and did not comply with the Americans with Disabilities Act.
An OPRA certificate was granted to another developer in 2015, but was revoked after improvements were never made.
City manager Mitch Foster said Kirwin and building inspector Shaun Reed will review the progress of the project at regular intervals to confirm work is complete. He added that he was working with Kirwin and Director of Community Development Heather Tykoski to track properties with ORPA certificates.
Green burials
The council heard a report from Stibitz on a planned green burial system for Lakeview cemetery.
An area in the northeastern part of the cemetery is being considered for green burials, Stibitz said.
A green burial is when an unembalmed dead body is buried in an "eco-friendly" container such as a shroud or wooden or wicker casket, Stibitz said.
Trees, shrubs and ferns in the proposed green burial area would be preserved, Stibitz said.
Councilor Kathy Winczewski said green burials are "faster" and a "much more personal and private" event.
Stibitz said city attorney Ross Hammersley was working on an order that would allow the cemetery to perform green burials. The ordinance would be reviewed by the cemetery, parks and recreation committee before being recommended to city council.
Household hazardous waste
Council heard a report from Dani McGarry, District Manager for the Mason-Lake Conservation District, on the household hazardous waste collection held on August 21.
Twenty-seven volunteers put in over 90 hours of work collecting materials like chemicals, pesticides, heavy metals, automotive fluids, and other "things you don't want someone to throw in the house." creek in the back, "McGarry said.
In Mason County, 30 percent of the materials were considered household hazardous waste. Electronics and home appliances accounted for 29 percent. Pharmaceutical and sharp items, such as needles, accounted for 24%.